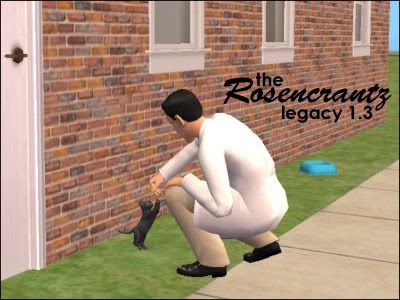 Warnings: 32 pictures, walls down, forgotten roofs, romantic entanglements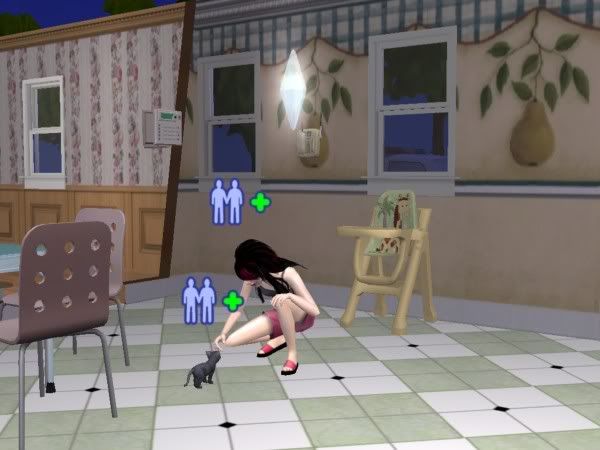 We start off with kittens, though. Once again, all the kids rolled "get puppy/kitten" or "get kitten". This is Ritva and Bonkers.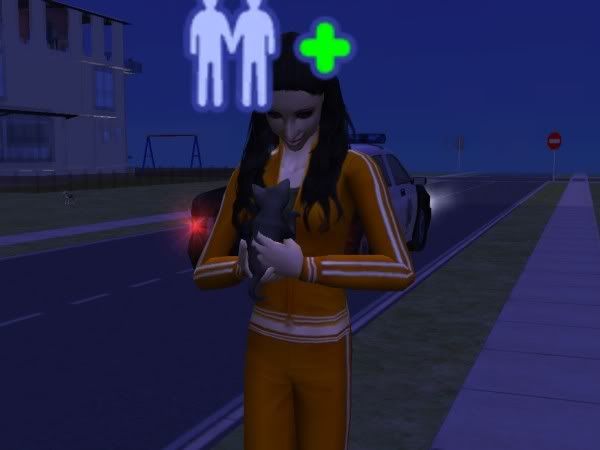 Then we did it all over again. This is Niva and Brolle Jr.

(I am installing the "no pets obsession" hack as soon as I have installed all the new EPs I haven't found the time to install yet. This is getting tiresome, y'see.)



Kennedy and one of the kittens.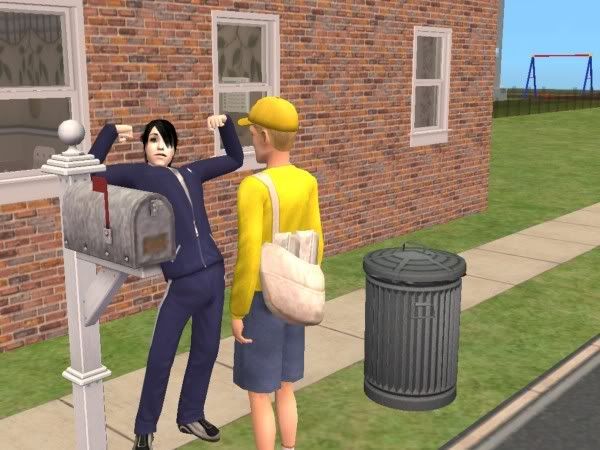 Eldrick is BUFF and the paper boy needs to know!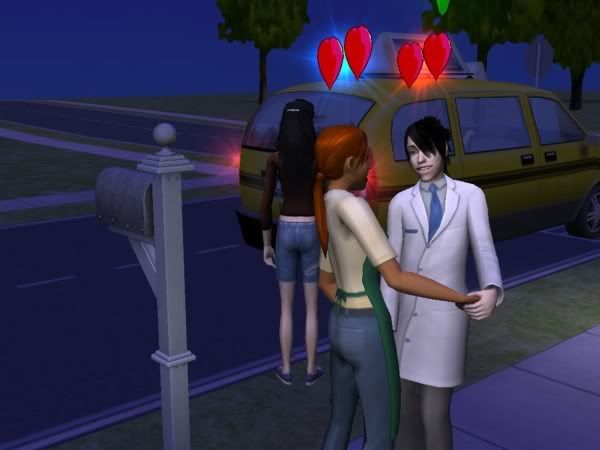 Eldrick and Nicole are in luuuuurve.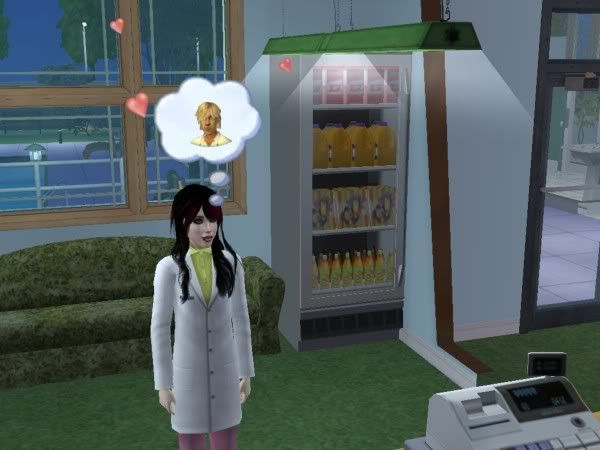 Ritva has found her own cashier, George whatshisname.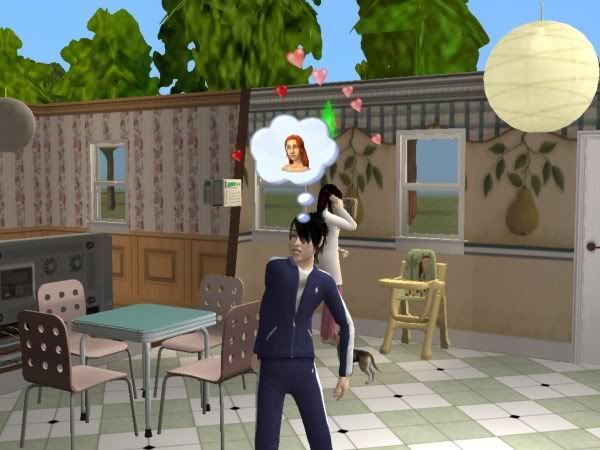 Luuuurve is in the air...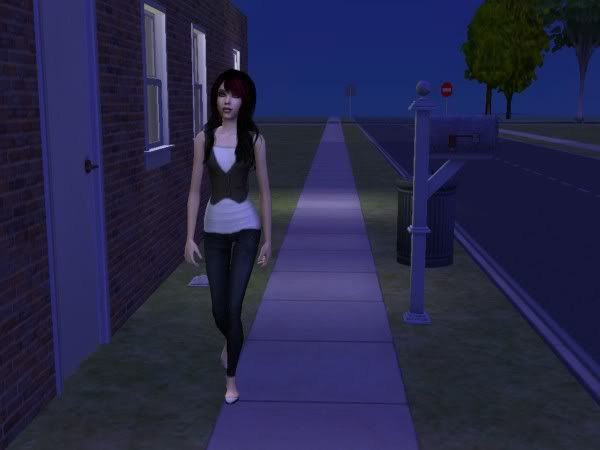 I sent one of them clothes shopping for the entire family, so there are some new threads.

Also, that's Heidi, the third family cat.



Sophie gets an enthusiastic greeting from Niva.



The two of them get cosy in the hot tub.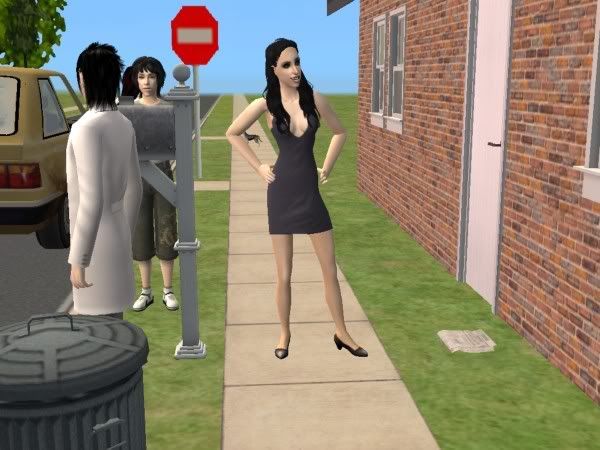 Ritva finally reaches adulthood, and had better do some more clothes shopping... soon!



Eldrick and... well, I'm pretty sure it's not Nicole, because the ponytail looks too high to be her and besides, Eldrick was flirting with another redhead around this time, only I can't remember her name.



Ritva and George. Awwww. ;D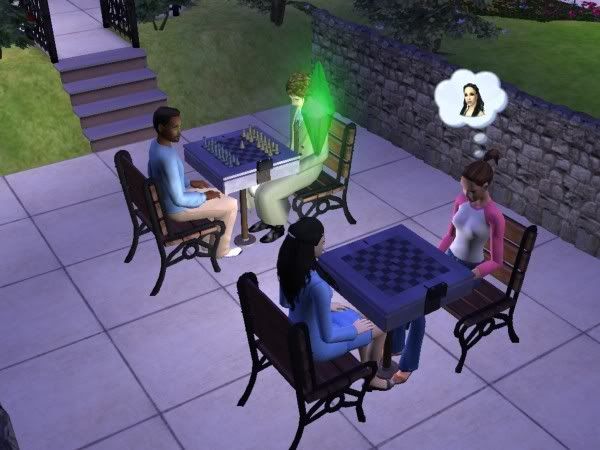 Niva heads off to one of the community lots to play chess and meet people. The bloke in the blue sweater is her dad, who she's pretty much never seen before in her life.



Then who walks by if not her dad's wife. xD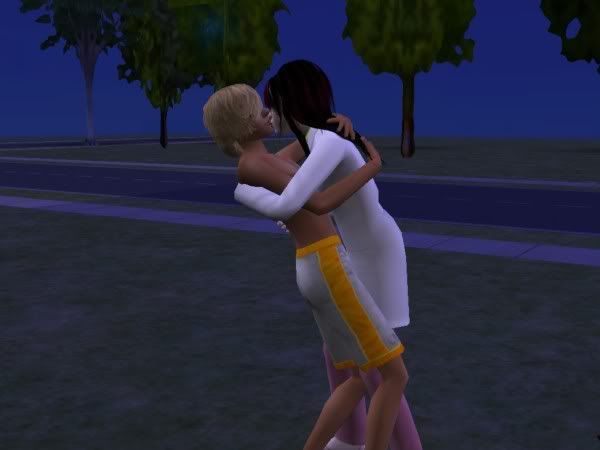 Meanwhile, back at the house, Ritva finally gets to snog her George.



And Eldrick hops in the hot tub and makes sweet, sweet woohoo to Sophie. Sophie who, I may remind you, went steady with Niva when she was a teenager.



Shortly thereafter, he falls in love with this redhead, who is the same one we saw in the hot tub a while ago. It bothers me that I can't remember her name.



Ritva is pretty much the first person in the family to get a birthday cake. Ever.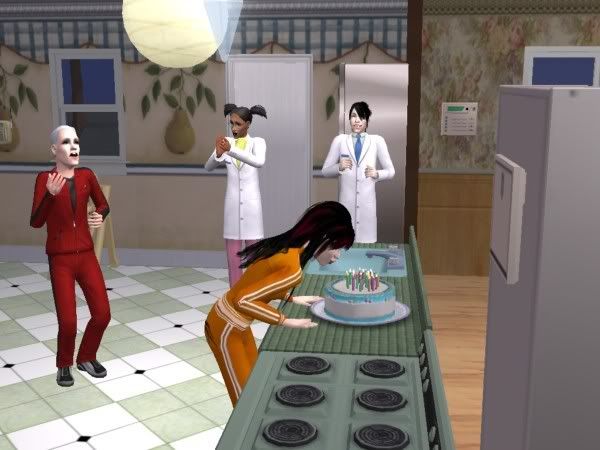 And with that, all the kidlets are now adults.

Who shall be the heir?

Let's review the choices: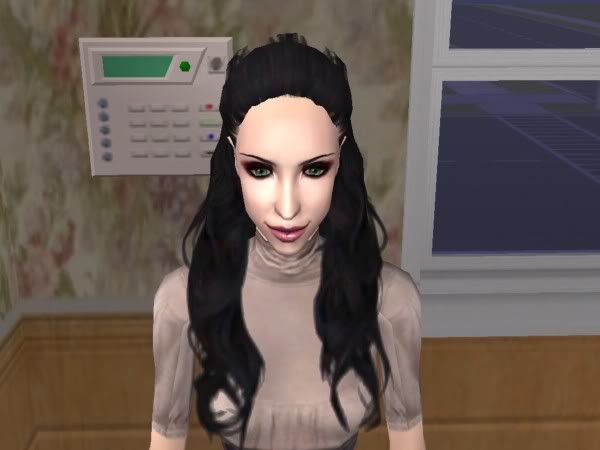 Niva
Popularity/Sagittarius
LTW: become mayor
3/2/10/10/10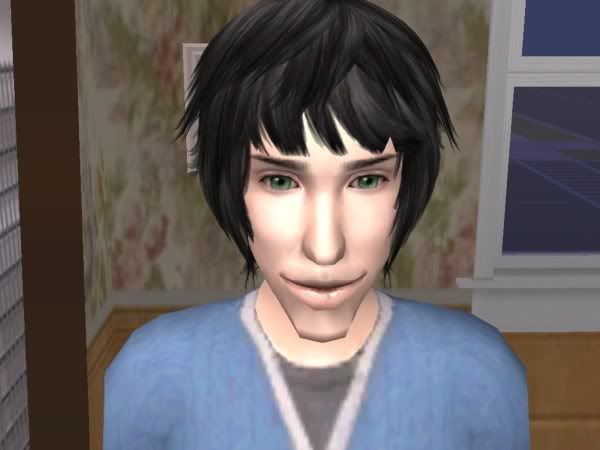 Louis
Knowledge/Pisces
LTW: become mad scientist
3/5/8/3/8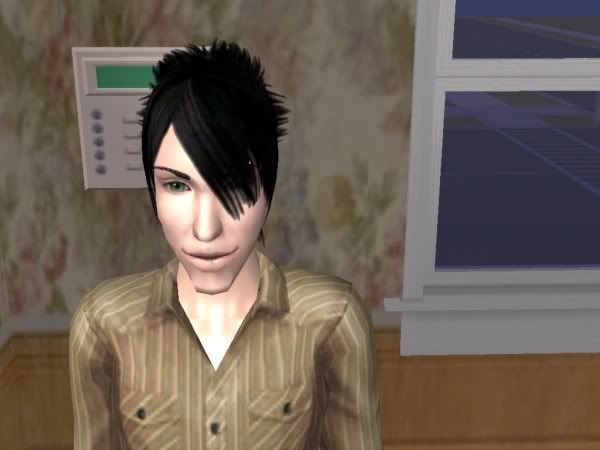 Eldrick
Romance/Pisces
LTW: become professional party guest
6/1/9/3/6



Ritva
Family/Pisces
LTW: marry off 6 children
6/1/9/3/6

Ritva is the prettiest, imo, but she also has the hardest LTW. Niva has a fairly simple LTW, but she's pretty much disqualified because her dad is a playable, though it took me ages to realise it. Louis and Eldrick are about tied as far as I'm concerned.

I have reached my decision and I will announce it shortly, but first:

Extreme Home Makeover: Sims Edition!

Remember what the house looks like at the moment?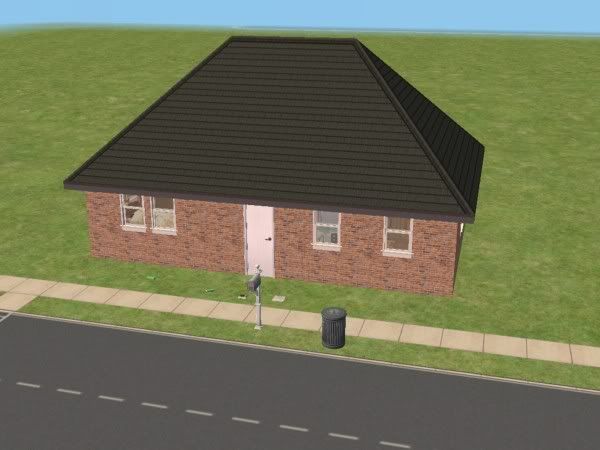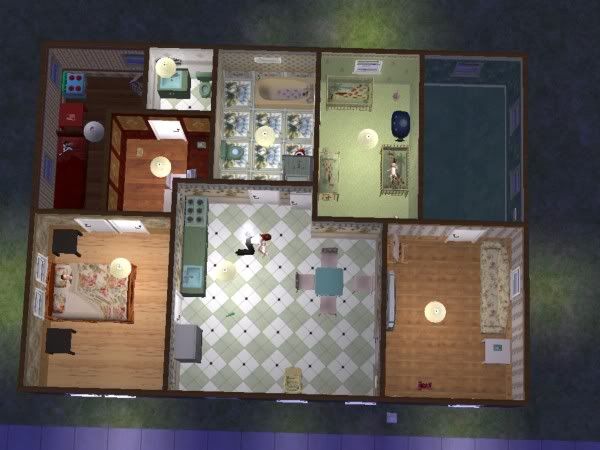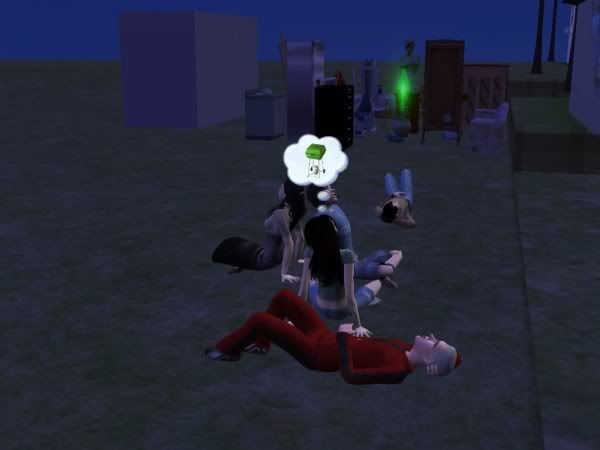 Everyone's stargazing while the renovations are going on.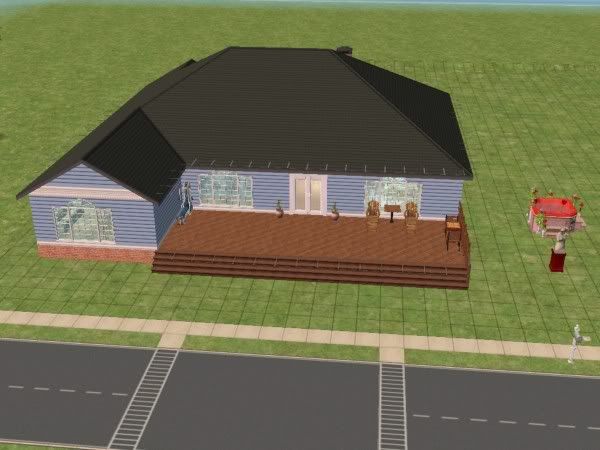 Et voila!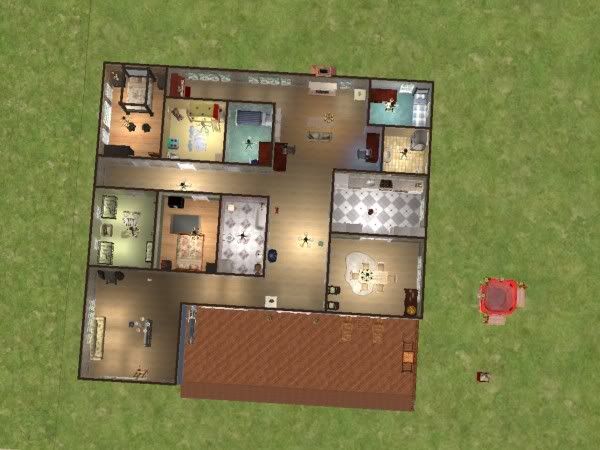 And from the top (I really should have zoomed in more). The house now has five bedrooms (two with double beds, one with a bunk bed, and two with single beds), a nursery (equipped with two cribs, in case of twins), two bathrooms, living room, kitchen, dining room, and a huge hallway/study/music room.

They should be pretty pleased with this. I hope.

And now --- the heir!

...

...

...

...

...

Louis!

Since Niva was disqualified, Ritva has a LTW that will take forever to fulfill and Eldrick is a romance Sim and allergic to babies, it'll have to be Louis. He's a knowledge Sim, so who knows? He might even end up having alien babies...